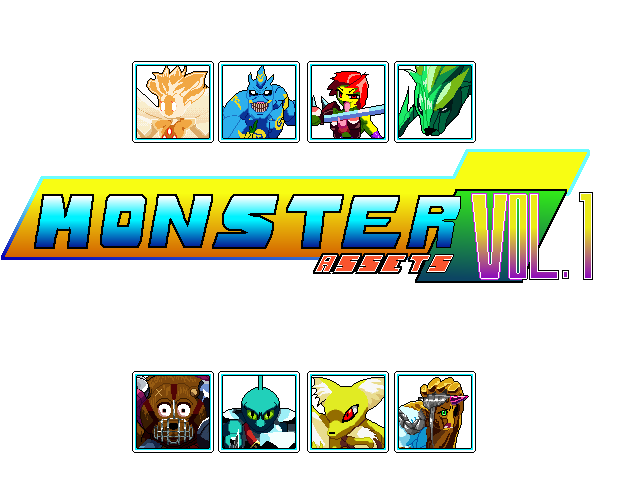 Monster Assets Vol. 1
Hello everybody! This is my very first product focused on game assets. This was released a few days ago and I have slowly begun work on the next round of monsters, I hope you enjoy this on!
https://hyper-red.itch.io/monster-assets-vol-1
I am also going to start working on other assets for visual novels, 3d shooters and console style rpg's so be on the look out for me in the future!
Just as a side announcement I am working on my own game as well and am in the very beginning phases of developement. It will be a 2D sidescrolling beat 'em up with emphasis on combos and co op. I will let you know when I have made more progress!
Get Monster Assets Vol. 1